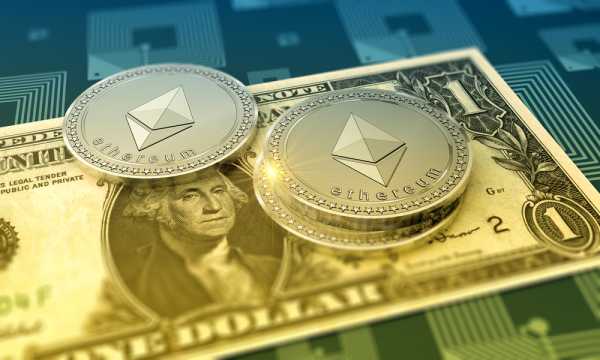 Ethereum Outshined by Bitcoin, Proving a Weekly Return of 2.30%
Ethereum's network utility is expanding at an exponential rate, moving closer to founder Vitalik Buterin's dream of it becoming the "world's computer."
Not only is decentralized finance (DeFi) booming and non-fungible tokens (NFTs) rising in popularity, but Atari will bring its gaming experience onto the blockchain. In a partnership with Decentral Games, the firm will develop a cryptocurrency casino in "Vegas City," a gaming district in Decentraland's metaverse.
But Ethereum is not all fun and games. London-based ETC Group announced that it would list an ETH exchange-traded product (ETP) on Deutsche Borse's Xetra market. To meet the institutional demand for "regulated crypto products that are secure and liquid," the new central counterparty-cleared product will offer exposure to the second-largest cryptocurrency by market cap with a management fee of 1.49%.
The news seems to have been greatly welcomed by investors as Ethereum's price rose by nearly 9% after Monday's open. The smart-contracts token rose from $1,730 to a weekly high of $1,880 two days later, according to CEX.IO exchange rate. However, market participants seem to have taken advantage of the rising price action to book profits.
Ethereum spent the rest of the week trending downwards with no significant announcements being able to contain falling prices. Even though Taco Bell, Associated Press, and Banksy made headlines with the sale of NFTs, Ether erased all weekly gains.
It seems like ever since the Chicago-based commodities exchange CME launched its new ETH futures contract, Bitcoin has outshined this cryptocurrency. As a result, Ethereum closed Friday, March 12th, at $1,770, only 2.30% higher than the weekly open of $1,730.
The Technicals Project a Correction
While the fundamentals behind Bitcoin and Ethereum seem to have greatly impacted their market valuations, the technicals point to a correction in the near term. The Tom DeMark (TD) Sequential indicator has presented a sell signal on BTC's daily chart. If validated, the pioneer cryptocurrency could drag down ETH with it.
Transaction history shows that nearly 1 million addresses bought over 400,000 BTC at an average price of $56,000. Meanwhile, roughly 350,000 addresses are holding more than 9 million Ether at $1,750. As long as these demand barriers can hold, Bitcoin and Ethereum will likely aim for new all-time highs.
Nevertheless, a spike in selling pressure that pushes these cryptocurrencies below their respective support levels could be devastating for the bulls. The next critical area of interest for Bitcoin sits at $52,000 and for Ethereum at $1,340.
Konstantin Anissimov, Executive Director at CEX.IO