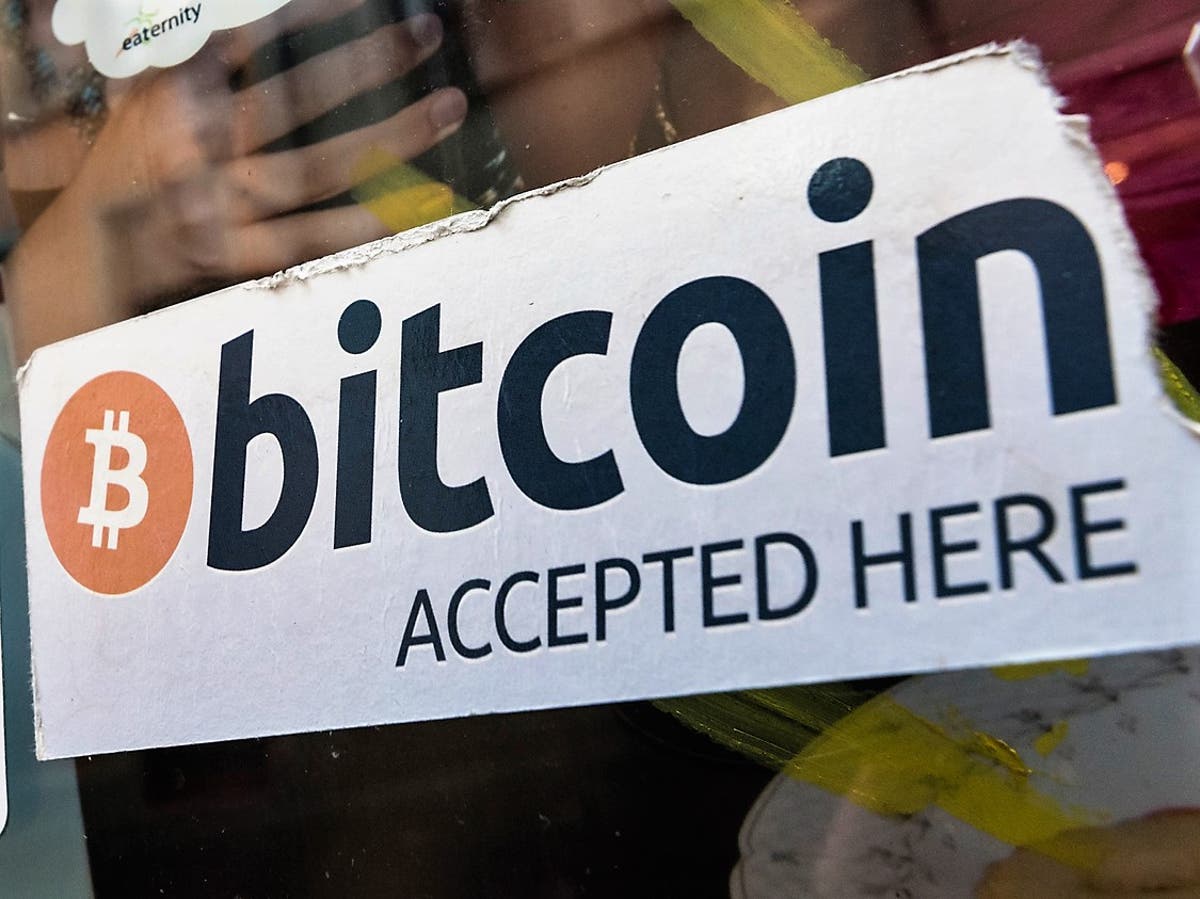 Tesla has joined thousands of other companies around the world by allowing customers to pay using bitcoin from this week.
The electric car maker has even gone a step further by setting up its own node on the cryptocurrency's network, meaning it will not need to rely on any third-party digital wallet or custody services to receive payments.
The cryptocurrency's recent price rally – it is trading above $50,000 at the time of writing – means a single bitcoin is now enough to purchase a Tesla. Five years ago, it would have taken at least 100 bitcoins to afford one.
So how does the process of acquiring, storing and spending bitcoin actually work? We've put together a guide explaining everything you need to know.
What is it and how do you get it?
Bitcoin was conceived in 2008 by the pseudonymous Satoshi Nakamoto as a form of "peer-to-peer electronic cash system", meaning it is entirely decentralised and does not require banks, governments or any single organisation to operate.
There are three ways to acquire bitcoin: You can digitally mine it, you can buy it, or you can receive it as a payment or gift from someone.
Read more:
The vast computing power required to mine it means this option is not practical for most people new to cryptocurrency. The easiest way into bitcoin is to just buy some, with through an exchange or with cash using a bitcoin ATM.
Established cryptocurrency exchanges like Binance, Coinbase or Uphold are generally the most user friendly and allow people to buy bitcoin and other cryptocurrencies via bank transfers, as well as through credit and debit card payments. Various identity and security checks can make setting up an account a time consuming process.
Once you have the cryptocurrency you can easily transfer it to other digital wallets – both online and offline – or spend it by sending it to someone else's wallet. To do this, you need to know their wallet address: a long string of numbers and letters that can be represented in the form of a QR code.
Tesla has warned its customers that they risk losing an entire car's worth of bitcoin if they do not put in the exact wallet address when making a purchase.
The firm's terms and conditions warn in capital letters that it is "your responsibility to confirm and verify" that the code matches Tesla's digital wallet address precisely.
Where can you spend it?
The first ever purchase using bitcoin took place in May 2010, when computer programmer Laszlo Hanyecz paid 10,000 bitcoins for two large pizzas – roughly a quarter of a million dollars per pizza at today's prices.
In the decade following Laszlo's pizza purchase, thousands of merchants around the world opened up their payments to bitcoin and other cryptocurrencies. Tesla's announcement was the latest in a long list of major companies and organisations that accept bitcoin, including Microsoft, Overstock and Wikipedia.
Gift card services like eGifter and Gyft mean it is even possible to spend bitcoin at merchants that don't necessarily offer it as a direct method of payment, such as Amazon or BestBuy.
What about other cryptocurrencies?
Bitcoin may be the original cryptocurrency, but it is not necessarily the best. Slow transaction times and costly fees mean it is not actually that practical when it comes to everyday purchases.
Internet personality Kim Dotcom pointed out to Musk on Twitter that bitcoin's average fee is $8.92, making it unsuitable for buying a can of soda, for example. By contrast, average fees for bitcoin cash – a spin-off from bitcoin – are just $0.001.
"Over half of all cash payments worldwide are under $10," he tweeted. "Bitcoin cash is serving the mass market, not just the 1 per cent @elonmusk."
To this, Musk responded: "Fair point."
Early bitcoin advocate and investor Roger Ver has consistently pushed this point, alongside other arguments relating to its efficiency as a form of payment.
"What matters is if it works as a peer-to-peer electronic cash system," he told The Independent in 2018. "And bitcoin cash simply works better."
There are more than 4,000 bitcoin alternatives, according to cryptocurrency market tracker CoinMarketCap, with many touting themselves as the future of money.
Retailers that do offer cryptocurrency payments, however, generally only support less than a dozen coins.
Beware of scams
Anyone getting involved with bitcoin or cryptocurrencies for the first time should be weary of the amount of criminals and fraudsters the nascent space has attracted.
Musk himself has been used as the bait to lure potential victims on Twitter, with scammers impersonating his account to offer fake crypto giveaways.
Analysis by The Independent in 2018 found that more than 400 people sent thousands of dollars worth of cryptocurrency to scammers, but Musk claimed last year that the problem had continued to get worse.
"The crypto scam level on Twitter is reaching new levels. This is not cool," he tweeted. "Troll/ bot networks on Twitter are a dire problem for adversely affecting public discourse and ripping people off."
Numerous other high-profile tech figures have been targeted, including ethereum founder Vitalik Buterin and cyber security pioneer John McAfee.
Other scams include fake bitcoin exchanges, dodgy cryptocurrencies, as well as standard tricks that hackers pull, such as phishing scams that attempt to obtain a bitcoin holder's private keys in order to drain their wallets.