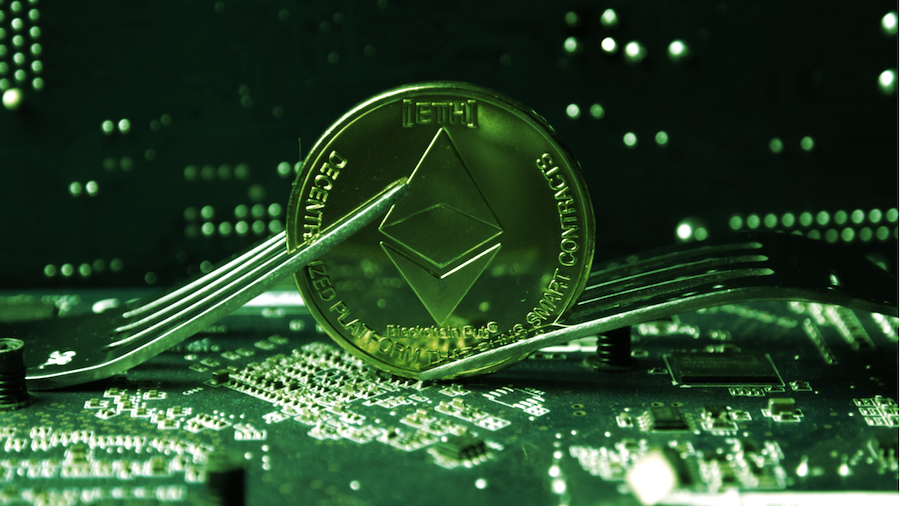 In brief
Ethereum's transaction fees are still sky high despite blockchain improvements.
The currency is in the midst of a bull run.
Three Ethereum ETFs will launch in Canada next week.
The average cost of placing a transaction on the Ethereum blockchain hit $24.74 on Friday, the highest since February 23, when the network observed average costs of $39.49. High transaction fees indicate huge amounts of activity on the Ethereum blockchain.
This spike comes a day after the launch of Ethereum's 'Berlin' hard fork upgrade, an improvement which promised to slightly reduce transaction fees. The fork's modest promises are clearly yet to take effect, and not enough to stem the inflation caused by the surging demand for Ethereum.
What's happening in the Ether?
The market for Ethereum is white-hot right now. On April 16 the coin set an all-time high of $2,547, capping a bull run that saw its price cross the $2,000 threshold on the first of this month. Ethereum had struggled to push past $2,000 since setting a previous record of $2,036 on February 20.
The bull run shows few signs of waning. Right now, Ethereum trades at a price of $2,409, or 12.59% higher than last weekend.
Growing institutional interest
Yesterday, Canada approved three Ethereum ETFs, each of which will start trading next week. An exchange-traded fund is an auditable, regulated instrument that tracks the price of an underlying asset, in this case Ethereum. They are one of the only ways for institutional investors to trade cryptocurrencies on the stock market.
The Ethereum ETFs, launched by Purpose, Evolve, and CI Global Asset Management, follow the launch of Bitcoin ETFs by the same firms in Canada earlier this year. Purpose's ETF raised $421 million in the first two days of trading.
And in the latest show of strength for the crypto market, Coinbase started trading on the Nasdaq this week, under the ticker $COIN. This is good news for Ethereum because it's good news for crypto; $COIN closed at $342 on Friday, proof that Wall Street is firmly interested in digital currencies.
Disclaimer
The views and opinions expressed by the author are for informational purposes only and do not constitute financial, investment, or other advice.