With its huge price increases, Bitcoin presents an intriguing investment opportunity.
It has already been an exciting year for Bitcoin enthusiasts, and we haven't even reached June yet. Bitcoin traded at an all-time high of nearly $65,000 in April. The growth of cryptocurrency exchanges and apps has made it easier than ever to buy Bitcoin and many other cryptocurrencies. And merchants are gradually starting to accept it as a payment method.
Given all the recent good news about Bitcoin, you may be wondering if you should purchase some of your own. This could be a smart decision, as long as you're comfortable with the risk involved.
The case for buying Bitcoin
There are a few good reasons to buy Bitcoin:
You want to invest in it — and you understand the risks.
You want to send money or make purchases with it.
You like the philosophy behind a decentralized currency.
The first reason is likely the most popular. Consumers buy Bitcoin hoping that it will increase in value. So far, it has done just that.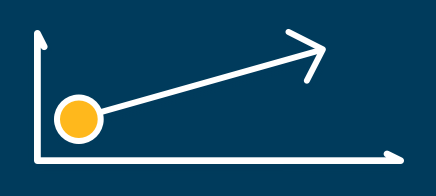 The Ascent's picks for the best online stock brokers
Find the best stock broker for you among these top picks. Whether you're looking for a special sign-up offer, outstanding customer support, $0 commissions, intuitive mobile apps, or more, you'll find a stock broker to fit your trading needs.
Although Bitcoin has gone through ups and downs, overall, it has offered incredible returns. According to Dan Morehead, CEO of Pantera Capital, Bitcoin has increased at a compound annual growth rate of 213% over the past 10 years.
Unfortunately, past performance doesn't guarantee future results. There's always the possibility that Bitcoin drops in value. But there are positive indicators that Bitcoin's price will continue to increase:
Cryptocurrencies are becoming much more popular and widely used. Bitcoin is by far the largest cryptocurrency, with a market cap of over $1 trillion. As long as cryptocurrencies grow, Bitcoin should do the same.
One last thing to keep in mind is that there's a limited supply of Bitcoin. There will be 21 million total, which is a rule that's part of Bitcoin's source code. That firm limit could help keep demand high.
Investing in Bitcoin
Based on how it has performed so far and the technology behind it, I like Bitcoin as an investment. The Ascent's parent company, The Motley Fool, is also bullish on the cryptocurrency: It recently announced a $5 million investment in Bitcoin.
That being said, it's important to proceed with caution when investing in Bitcoin or any cryptocurrency. Bitcoin has had some large dips in value. It has also only been around since 2009. The downside to the potential return is the risk and volatility involved.
Consider putting a small portion of your funds, such as 5% or 10%, into Bitcoin. Use the rest for more stable investments. Mutual funds and ETFs are two popular options. Depending on your risk tolerance, you may want to commit a larger amount to Bitcoin. You could profit more this way, but it's safest to keep the bulk of your money in less volatile assets.
Buying your first stocks: Do it the smart way
Once you've chosen one of our top-rated brokers, you need to make sure you're buying the right stocks. We think there's no better place to start than with Stock Advisor, the flagship stock-picking service of our company, The Motley Fool. You'll get two new stock picks every month from legendary investors and Motley Fool co-founders Tom and David Gardner, plus 10 starter stocks and best buys now. Over the past 17 years, Stock Advisor's average stock pick has seen a 582% return — more than 4.5x that of the S&P 500! (as of 5/3/2021). Learn more and get started today with a special new member discount.
If you decide to buy Bitcoin, view it as a long-term investment and try not to get caught up in day-to-day price fluctuations. There have been plenty of dramatic highs and lows over the last few years. The people who have benefited the most are the ones who have stuck with Bitcoin and given it time to grow.