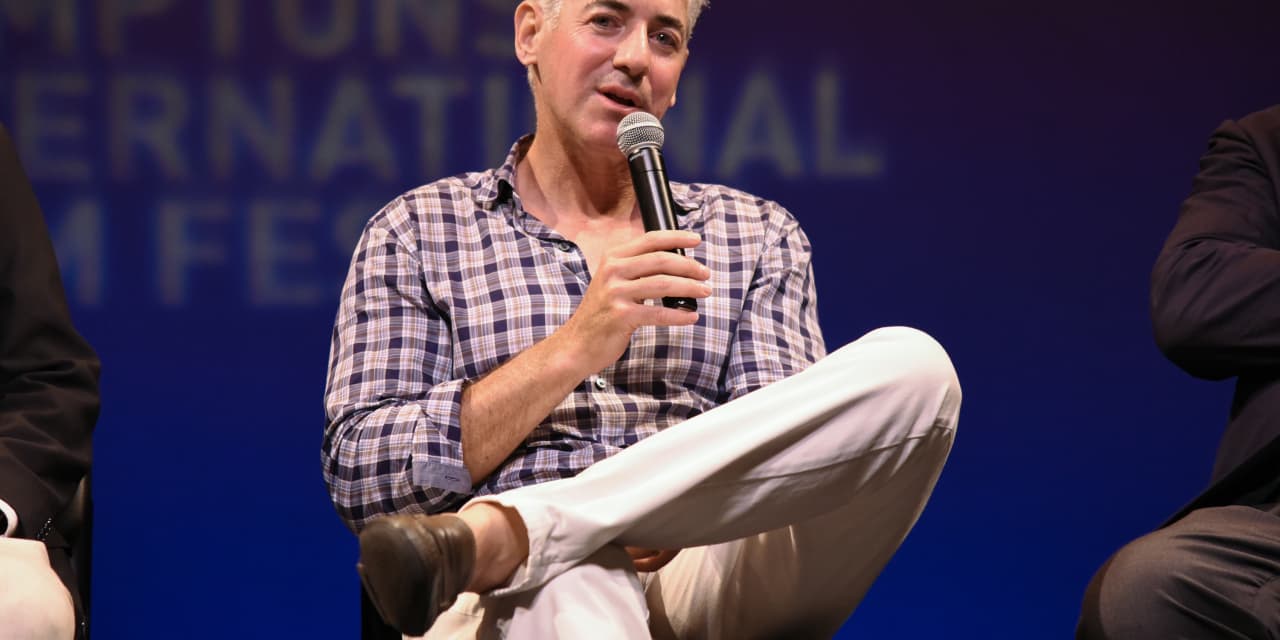 Prominent investor Bill Ackman offered a rather muddled take on digital assets during a virtual event on Wednesday, but the upshot may be that he views digital assets as a challenge for some investors because they have "no inherent value."
Speaking at a virtual event hosted by The Wall Street Journal, called the Future of Everything Festival, the hedge-fund manager, who runs Pershing Square Capital Management, said that crypto isn't a place where he would "feel comfortable putting a meaningful amount" of money.
He said one of his big indictments for crypto is the asset has "no intrinsic value," while at the same time saying that he "admired the creation of investments" that include bitcoin BTCUSD, -4.20% and Ethereum ETHUSD, -1.15%, whose Ether coin was trading in record territory on Wednesday.
"I kick myself for not understanding," crypto Ackman said.
Asked if he was a gold investor, another asset that can be said to have no intrinsic value, the hedge-fund manager said, "No, I'm not a gold guy."
Bitcoin, the most prominent crypto in the world, has seen its price rise 95% so far in 2021, though its gains have stalled out in recent days. Early Wednesday, bitcoin was changing hands at $56,160.94 on CoinDesk.
Prices of Ether, which runs on the Ethereum blockchain, are up nearly 9% at $4,311, near a record set earlier today at $4,382.73. So far this year, Ether has gained over 480%.
Even more impressive, speculative asset dogecoin DOGEUSD, -8.26%, created as a joke in 2013, has surged over 10,000% thus far in 2021. That asset's value also was in retreat Wednesday.
Read: A Goldman Sachs boss has reportedly quit after making millions on dogecoin
See: Dogecoin copycats are driving up Ethereum fees and vexing parts of the crypto community
By comparison, traditional assets have seen comparatively more muted returns. Gold futures GC00, -1.17% are down 3.6% in the year to date. The Dow Jones Industrial Average DJIA, -1.99% is up over 11%, the S&P 500 index SPX, -2.14% has gained more than 9%, while the Nasdaq Composite COMP, -2.67% is hanging onto a year-to-date return of nearly 2%, amid a downturn in the equity market after hotter-than-expected inflation data.