Over the past two weeks, Litecoin (CRYPTO:LTC) has been in a steep downtrend. It has dropped by more than 25%.
If the downtrend continues, it may end around the $225 level. This is where it found support in April and a large rally followed.
Of course, there's no guarantee it happens again… but there's a chance it does.
See Also: How To Buy Litecoin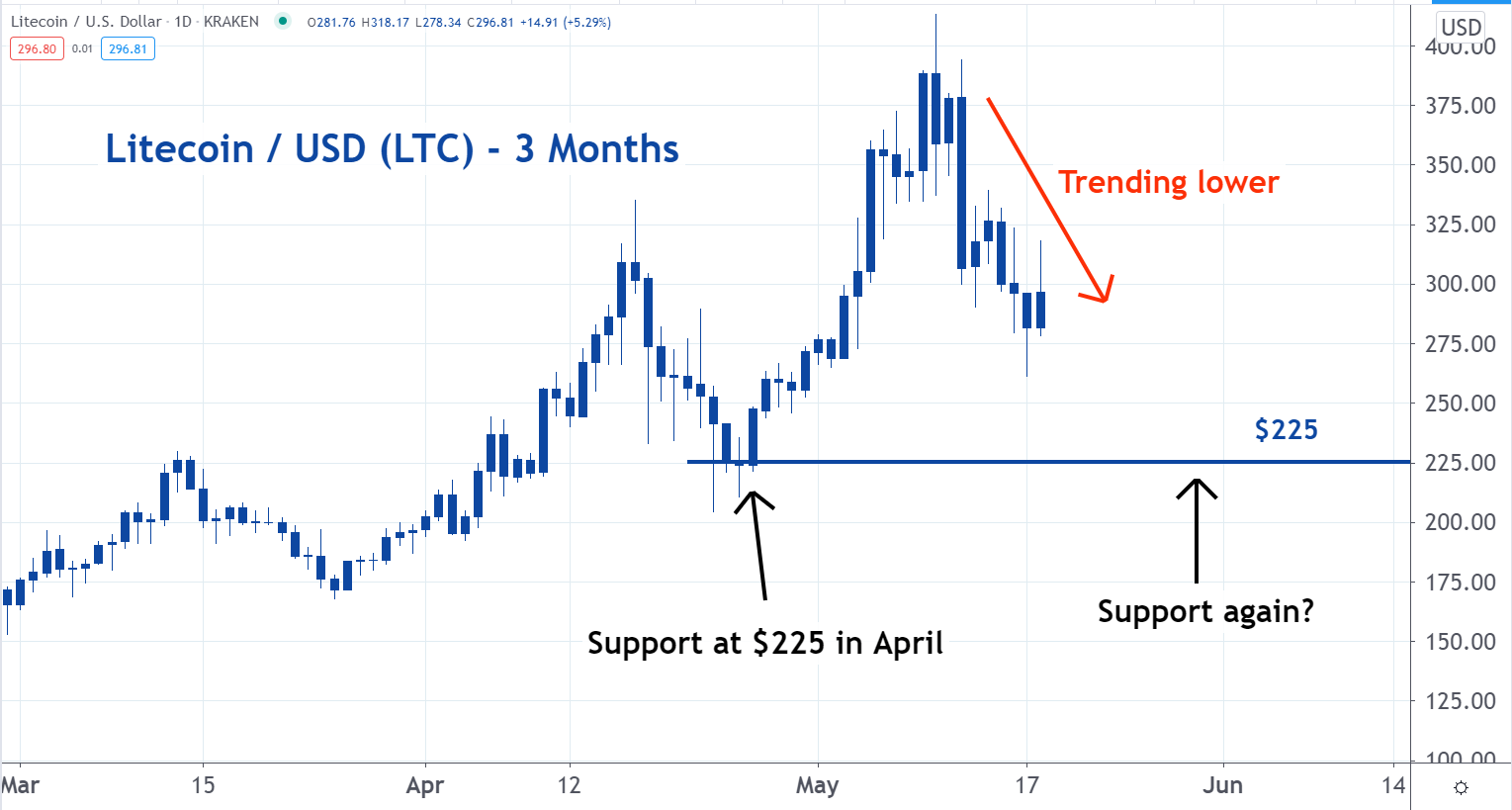 © 2021 Benzinga.com. Benzinga does not provide investment advice. All rights reserved.