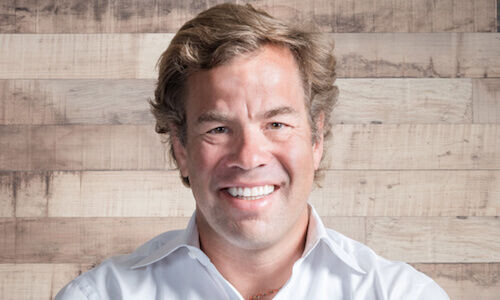 Page 1 of 3
The Colorado native and avid climber said he's taken many important lessons from mountaineering, including his Everest summit, which he's applied across his career.
«Moving fast and light – it's incredibly analogous to startups. Making sure you have the right team in place, and with the right gear and training, you can work your way through storms and stay together,» Brooks Entwistle, Ripple's managing director and general manager of APAC, told finews.asia.
The Singapore-based executive spent three decades of building and scaling companies in the finserv and tech industries, including more than 18 years at Goldman Sachs, where he was CEO, Singapore and chairman of Southeast Asia, and at Uber, where he was chief business officer of APAC, and later chief business officer international.
Entwistle joined Ripple in March to lead the company in its fastest-growing region globally. «There's a big mountain we're climbing here and there's opportunity in the region, but it's an exciting place to be, and I'm pretty convinced the view, once we get to the top, will be spectacular,» Entwistle said.
Brooks Entwistle, what prompted the move from traditional finance to the startup world?
I first moved to Hong Kong with Goldman almost exactly 30 years ago, when its APAC headquarters was still very small. It was a phenomenal experience helping to build out teams for the various businesses, products and countries. I fell in love with the idea of building and scaling and the impacts this could have.
My first encounter with dynamic growth companies was when I was a banker focused on the Asia technology scene, in the early days of the internet in the late '90s. So I promised myself that if the opportunity arose, that I would go in-house, which came with Uber in 2017. I found it to be a great fit as it brought together a lot of the same skills of building and scaling teams, running cross-functional businesses, and working with regulators.
Fintech was always the natural place where I thought I would end up, and I had a deep curiosity about cryptocurrencies and the impact they would have in the region. And it all came together late last year when Ripple came knocking.
What been the most pivotal moment in your career so far?