It's the world's second-biggest cryptocurrency, and it could be the one with the most potential.
If you've been looking for cryptocurrencies besides Bitcoin to invest in, then Ethereum has probably been on your radar. Technically, Ethereum is a programmable blockchain, and its cryptocurrency is called Ether. People often refer to the cryptocurrency as Ethereum, though.
Regardless of the term you use, Ethereum is one of the most exciting cryptocurrency projects. It offers quite a bit that Bitcoin doesn't, including:
The potential of Ethereum makes it a popular choice as an investment. But before you buy any, there are a few questions to ask yourself.
Start your journey to financial success with a bang
Get free access to the select products we use to help us conquer our money goals. These fully-vetted picks could be the solution to help increase your credit score, to invest more profitably, to build an emergency fund, and much more.
By submitting your email address, you consent to us sending you money tips along with products and services that we think might interest you. You can unsubscribe at any time. Please read our Privacy Statement and Terms & Conditions.
1. What are your expectations?
Because they've been so profitable this year, cryptocurrencies have gotten a lot of hype. Some buyers see crypto as a way to get rich quickly. This is especially common with coins that have gone through dramatic price increases. And since Ethereum is surging, it certainly fits into that category.
Cryptocurrencies are known for being volatile, and it's important to understand that before you buy any. The best approach is investing in Ethereum for the long haul. If you expect too much, too soon, you could end up disappointed if the price decreases.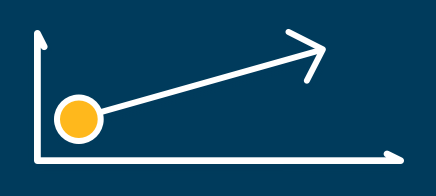 The Ascent's picks for the best online stock brokers
Find the best stock broker for you among these top picks. Whether you're looking for a special sign-up offer, outstanding customer support, $0 commissions, intuitive mobile apps, or more, you'll find a stock broker to fit your trading needs.
2. Why do you like Ethereum?
For this question, think about what drew you to Ethereum and the reasons you're planning to buy it.
You don't need to be an expert on Ethereum to own it. But it's good to have some knowledge about it, what it does, and where it's going. When you believe in Ethereum and its potential, that helps you stick with it even as it goes through ups and downs. On the other hand, it's hard to be confident if you bought Ethereum just because it was in the news.
3. How much of your portfolio will you commit to Ethereum?
To avoid taking on too much risk, cryptocurrency should be no more than 5% to 10% of your investment portfolio. Despite the remarkable returns, crypto is very volatile and very new. Ethereum itself has been around for less than six years. The bulk of your portfolio is better off in more proven investments.
In addition to your overall portfolio, there's your crypto portfolio to consider. If you're a big fan of Ethereum, you could make that the only coin you invest in. Many crypto investors prefer to spread out their money, though. For example, you could put 40% of your crypto portfolio in Bitcoin, 40% in Ethereum, and the remaining 20% in other coins. It all depends on which coins you like and how much you want to commit to each one.
4. How will you buy it?
The good news is that Ethereum isn't hard to buy. Given that it's the coin with the second-biggest market cap, most cryptocurrency apps and exchanges offer it. For those who are new to crypto, I recommend either of the following U.S. exchanges:
They're both easy to use and secure, which are two of the most important features to look for in an exchange. And even though they're great for beginners looking for a way to safely buy Ethereum, they also work well for more experienced crypto investors.
5. Is this money you can afford to lose?
As we've touched on, cryptocurrency is a high-risk investment. With high-risk investments, you should only put in money that you can afford to lose. The main reason for this is to keep yourself financially secure. You don't want to end up short on cash because you put too much money in Ethereum.
Buying your first stocks: Do it the smart way
Once you've chosen one of our top-rated brokers, you need to make sure you're buying the right stocks. We think there's no better place to start than with Stock Advisor, the flagship stock-picking service of our company, The Motley Fool. You'll get two new stock picks every month from legendary investors and Motley Fool co-founders Tom and David Gardner, plus 10 starter stocks and best buys now. Over the past 17 years, Stock Advisor's average stock pick has seen a 566% return — more than 4x that of the S&P 500! (as of 6/1/2021). Learn more and get started today with a special new member discount.
Another reason is so that your financial situation doesn't affect your investment decisions. If you invest half your savings in Ethereum, it puts a lot of pressure on you to get it right. You'd probably worry about how much you're losing if the price drops and consider cutting your losses. When you know you don't need the money right away, it helps you keep a clear head.
Even though things happen fast with crypto, the buying process is something you shouldn't rush. All the questions above are good things to think about before deciding to put your money in Ethereum.