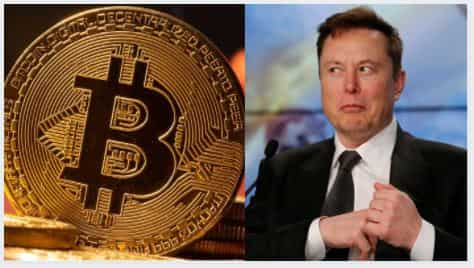 Space X CEO and Tesla Boss Elon Musk is known for causing ripples in the global cryptocurrency market with his one tweet. One tweet from the US billionaire sets the price of a coin soaring or brings it to the surface. Recently, Elon Musk tweeted a picture of bitcoin with broken heart emoji, triggering its decline. Top-ranked cryptocurrency went down by nearly 7 per cent soon after Musk's tweet. Last week, he also shared a 'childhood' picture of his workstation with Shiba Inu dog featuring in it. Soon, the meme coin price saw a spike of nearly 30 per cent in two days' trading session.
See Zee Business Live TV Streaming Below:
However, this broken-heart emoji did not go down well with an anonymous hacker group, which warned the Tesla CEO of consequences if he continues to manipulate the prices of cryptocurrencies.
Hacker group Anonymous warning to Elon Musk
In a video tweet posted by this hacker group, Anonymous alleged that recent tweets by Musk clearly show disregard for the average working person. It also alleged that his 'games with cryptocurrency market' have destroyed millions of retail investors lives. "They were counting on their crypto gains to improve their lives," said Anonymous, the hacker group, in a video run by TMZ.
Cryptocurrencies Price June 7, 2021
Meanwhile, Bitcoin was trading at Rs 27,80,024, up 0.14 % on Monday. Latest details on CoinSwitch Kuber at 1 :15 pm showed the number one coin making day's high of Rs 28,31,044 and one-day low of Rs 27,52,761.
Similarly, Dogecoin was trading 0.33 % higher at Rs 28.90. Dogecoin traded in the range of Rs 28.62 and Rs 29.23. Ethereum, which holds number two global ranking, was trading at Rs 2,13,006, up 2.78 %. Ethereum 24-hour high was 2,15,351, while daily low stood at Rs 2,06,939.
Meanwhile, the popular meme coin was seen trading in a very short range on Monday. Shiba Inu was trading at Rs 0.000656 on Wazirx crypto exchange on Monday. Wazirx 1-day data showed the immensely popular coin making 24-hour high of Rs 0.000669 and low of 0.000632.