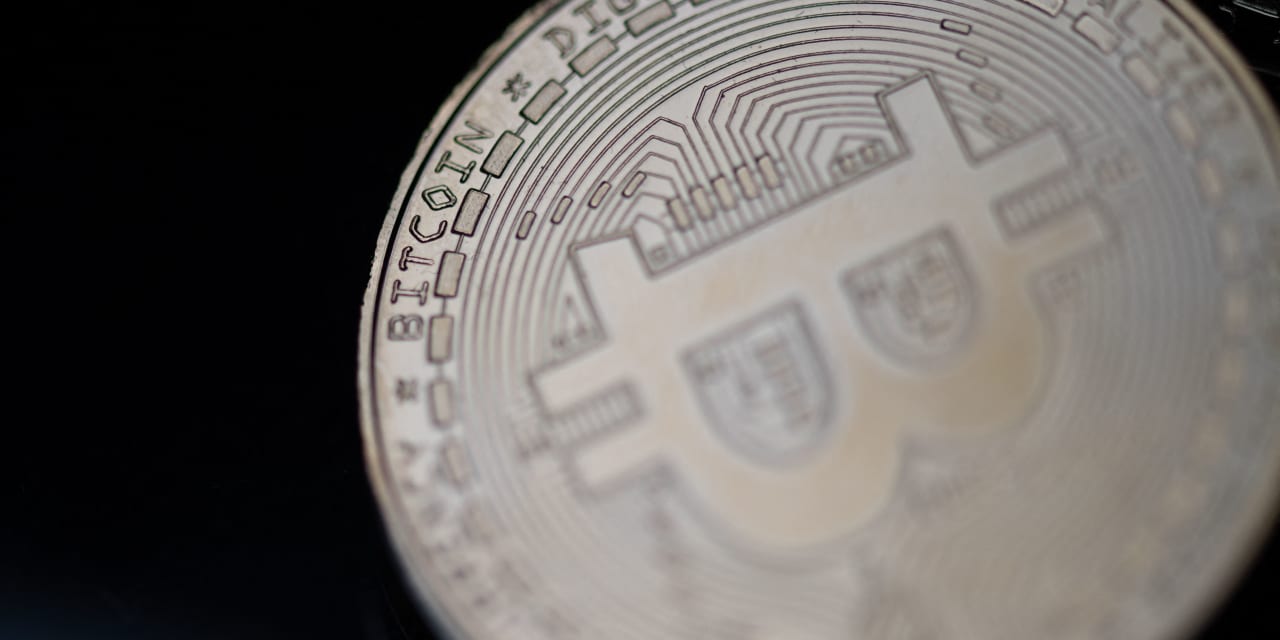 The price of bitcoin surged above the $40,000 level over the weekend for the first time since mid-May, but the rally started to stumble Sunday.
Bitcoin BTCUSD, -3.88% peaked above $42,000 on Saturday, according to Coindesk data, but by Sunday evening, had retreated to around the $39,600 level.
The world's largest cryptocurrency has surged since dipping below $30,000 on July 20, partly because investors see it as a hedge against inflation and currency values if and when the Federal Reserve starts tapering its $120 billion-a-month asset purchases.
Other cryptocurrencies followed bitcoin's lead, falling Sunday after a streak of daily gains. Ethereum ETHUSD, -4.33% was recently trading off about 5% on the day, while dogecoin DOGEUSD, -2.86% was down about 3.5%, according to Kraken data.
While bitcoin is about flat over the past five days, it's up 14% over the past month, and up 38% year to date, even though it's off around 40% from its all-time high around $65,000 in April.