PUBLISHED
September 19, 2021


KARACHI:

As cryptocurrencies and non-fungible tokens (NFTs) attracted limelight and became buzz words in Pakistan, the tech savvy public of the country has now begun talking about the database that powers the smooth functioning of the two technologies ie blockchain.
The popularity of the blockchain technology is gaining rapid traction in Pakistan as the public is educating itself on the topic and it is in turn unlocking doors to new opportunities and accelerating employment generation.
On multiple occasions, President Arif Alvi has stressed upon the academia of the nation to focus on educating the youth in this area. In fact, Alvi launched the Presidential Initiative for Artificial Intelligence and Computing in December 2018 to introduce courses on blockchain for the public of Pakistan.
Created in 2008 to support the world's first cryptocurrency Bitcoin, blockchain has emerged as a compulsory component for a lot of new and upcoming technologies.
Blockchain is a data structure that is utilised to create distributed digital transaction ledger which that is shared among a distributed network of computers rather than being with a single provider.
Necessary for decentralisation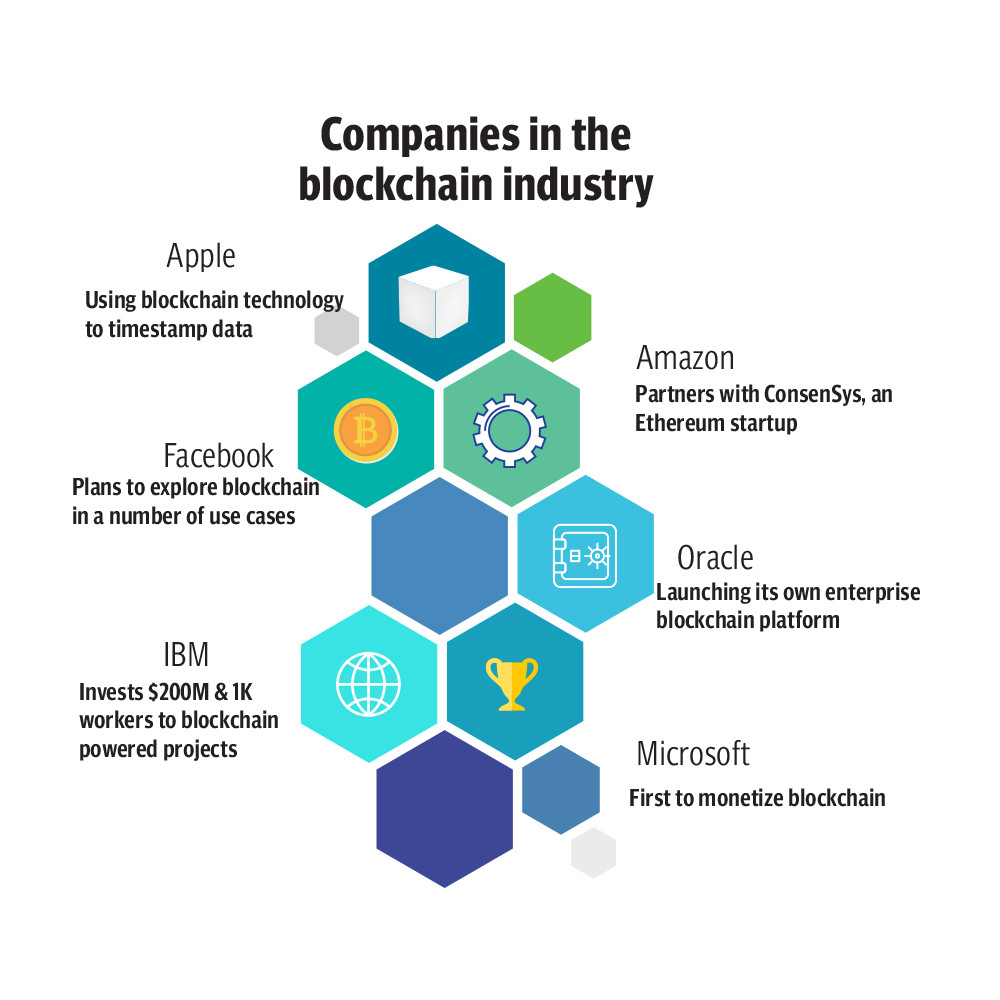 To gain further insights on the topics, The Express Tribune reached out to prominent experts in the field. BlockApex Co Founder and Chief of Operations Wasif Rashid stated that the term blockchain was self-explanatory and simply put, it is a chain of blocks with some form of encrypted information that is immutable and distributed. According to him, blockchain technology is imperative to bring forth decentralisation.
Rashid, whose firm focuses on blockchain security and smart contract audit, pointed out that the technology is a unique perspective to storing information which focuses on security, authenticity and integrity of data.
"If you feel that there is a need for the aforementioned attributes to exist in any form of activity that you are performing, you need to channel it using blockchain," he said. "From monitoring supply chains to building decentralised financial institutions from scratch, blockchain technology has the potential to assist the institutions in every area."
Whether it be a unique digital identity or a person's right to a transparent voting process or his copyrights and royalty protection, blockchain technology is there to make it all possible for him, he said.
Fundamentals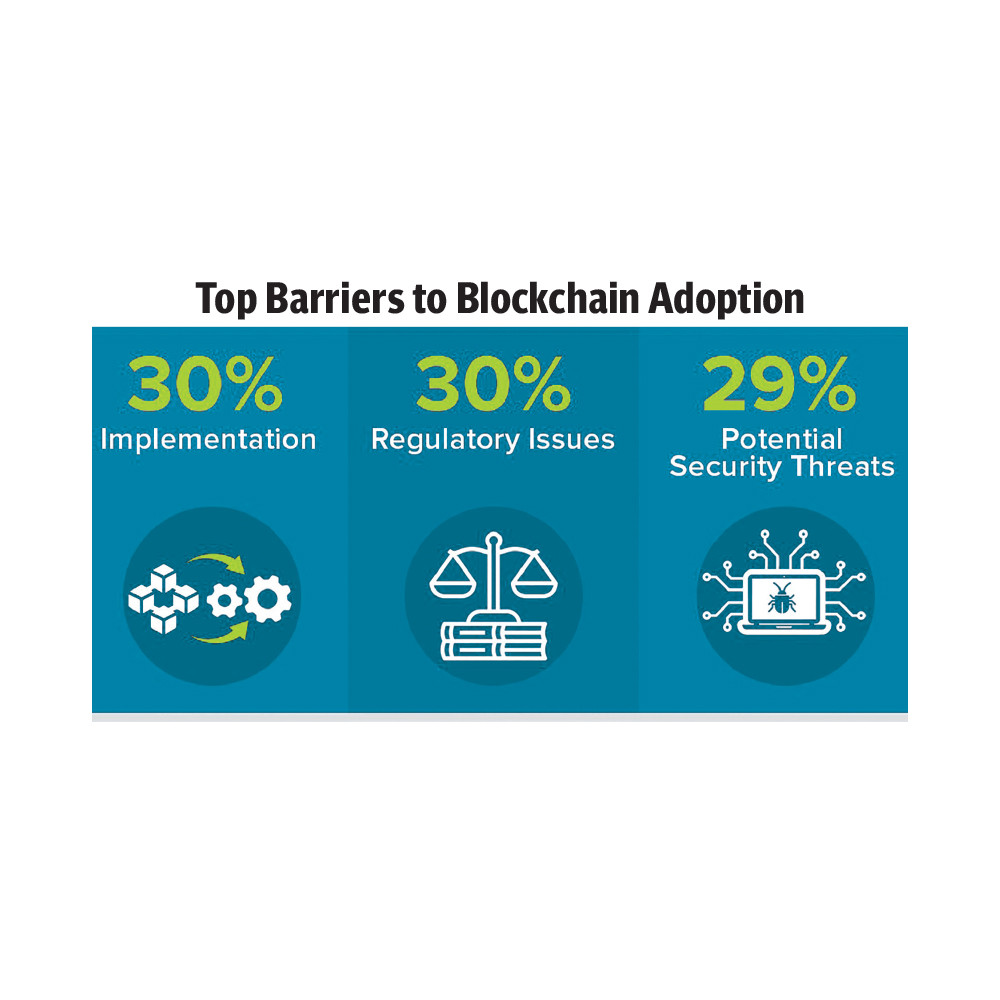 Oval NFT Founder Batool Aamir detailed that bitcoin was built using the blockchain technology just like Facebook was created using the internet.
"The blockchain technology is similar to the early years of internet," she claimed. "When the internet was developed in the mid 1990s, it was not created to cater to any transfer of ownership whether it was cash, cars, or royalties from a song or a movie therefore, all early internet companies provided their services for free and they earned by selling users' data to advertisers."
According to her, the reason why blockchain technology was gaining momentum these days is because end users are becoming aware and concerned about data privacy.
She underlined that blockchain was one of the three most innovative phenomenon making the headlines these days. The other two are machine learning and biotechnology.
Aamir highlighted that one of the earliest innovations of blockchain technology was cryptocurrencies.
The promise of cryptocurrencies is that they waive off the cost of financial services, she said.
"Today, the price of conducting financial transactions in some parts of the world can go up to 2 to 3% which is a major hindrance to achieve economic inclusion," she said. "This high financial cost is charged due to presence of numerous intermediaries and in some cases, five to six different parties can be involved in a single transaction such as banks, payment services and other institutions."
She underscored the need for financial revolution that could help waive off 2 to 3% cost applicable on financial transactions.
Aamir pointed out that all cryptocurrencies are open-sourced by design for people to view them freely.
Use cases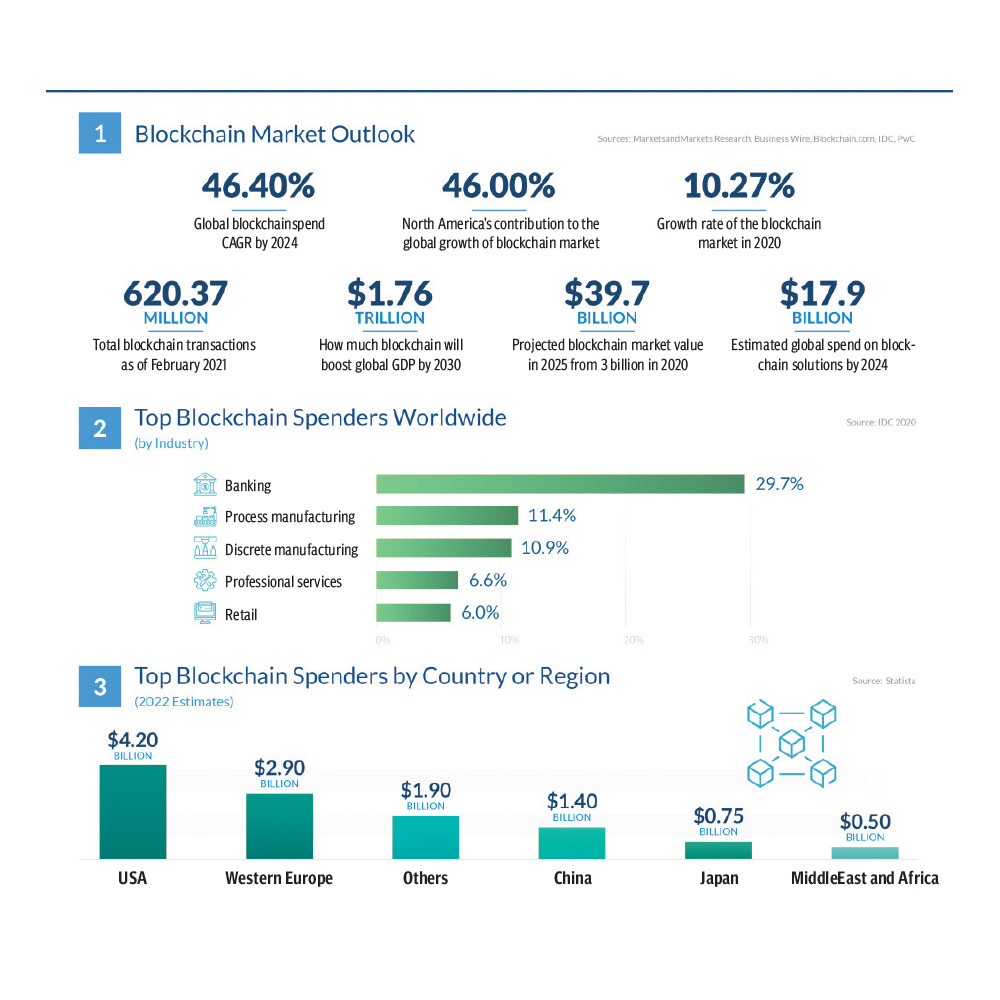 Aamir revealed that there are tons of use cases of blockchain in the present day and age, including in finance, money transfer, internet of things, non-fungible tokens, smart contracts, logistics, music royalties, media, branding and even in government institutions. She added that election commissions and tax departments could also utilise blockchain technology.
She elaborated that people tend to discuss the market price of different cryptocurrencies and their fluctuations rather than the underlying technology. She held the opinion that prices of digital tokens are an extremely lousy indicator of the potential of technology.
"They may be a good reflection for traditional businesses but not for the modern-day technology companies," she said.
"Bitcoin is wrongly considered to be poster child of blockchain and many people just analyse its price movements and predict the future trend which is essentially just forecasting people's sentiments around the technology and not the real potential of the underlying technology," she said.
On the other hand, there are use cases for central banks too, Aamir cited.
"Since everyone agrees that Bitcoin is too volatile to act as a store of value, I foresee the advent of Govcoins, which are digital currencies issued by the central bank," she said.
Taneem ur Rehman, a Blockchain Developer at Technosoft Codex, stated that blockchain helped fulfill the CIA triad in security infrastructure of companies and digital platforms.
The confidentiality, integrity, and availability (CIA) triad form the cornerstone of any organisation's security infrastructure and blockchain fulfills the criteria with ease.
He added that his areas of work concerns with integration of smart contracts with decentralisation.
Smart contracts are programs stored on a blockchain that run when predetermined conditions are met.
"To run any function of blockchain, you need a source code that is smart contract," he said. Rehman added that blockchain can be used in the area of supply chain, real estate and health.
He remarked that IBM created its own blockchain platform to commercially distribute Hyperledger Fabric which is a modular blockchain framework that acts as a foundation for developing blockchain-based products.
Moreover, global container company Maersk collaborated with IBM to introduce TradeLens platform that is underpinned by blockchain technology to store data.
Few years back, Hapag-Llyod joined TradeLens to validate transactions and host data.
Rehman highlighted that Sweden and Ghana were implementing blockchain in real estate purchasing.
He, however, added that Pakistan needed a lot of time to adopt blockchain in all possible areas of the economy.
Sharjeel Awan, who is involved in product design and user interface areas at NFT focused platform Quecko, said that non-fungible tokens were a use case of blockchain and this technology has a lot of use cases. He added that de-centralised financial systems and platforms run on blockchains.
"Moreover, blockchain also made creation of decentralised computer and mobile applications possible," he said.
Benefits for Pakistan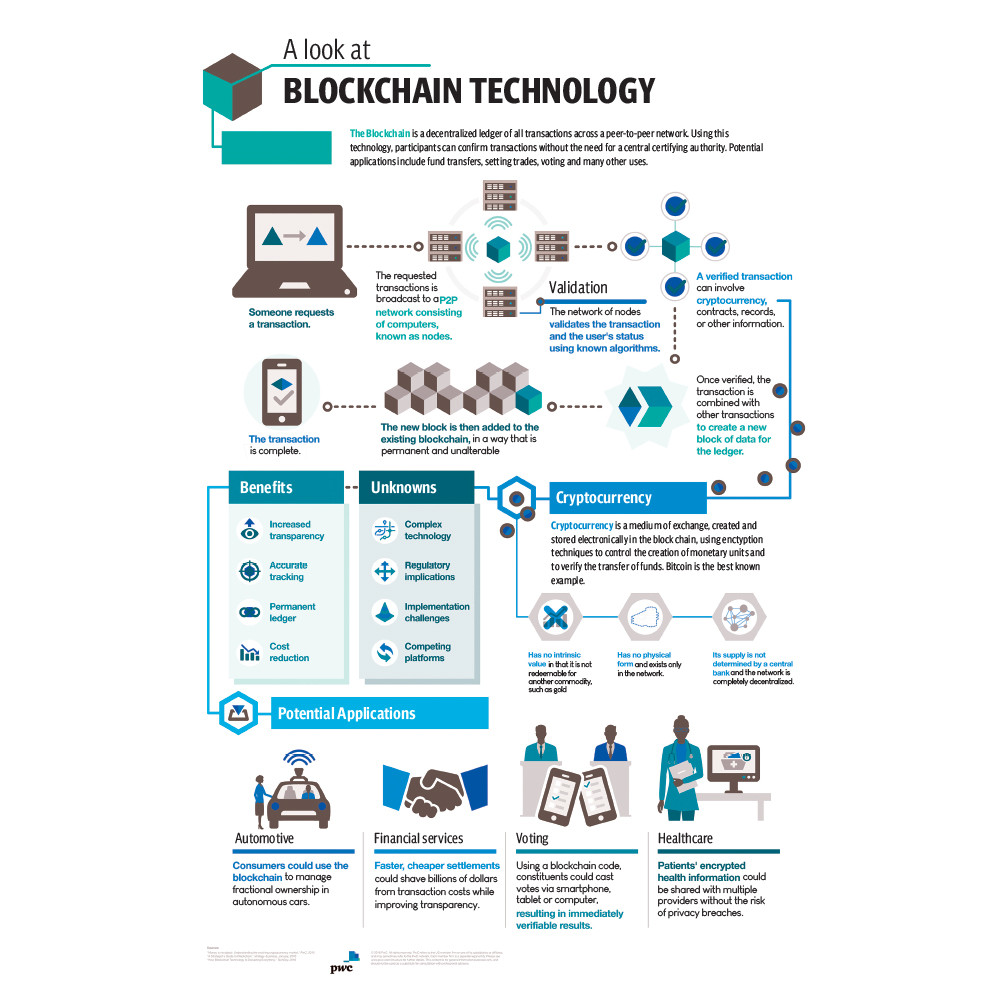 Talking about the advantages of implementing blockchain, Awan said that blockchain was transparent and everyone could view the entire network which, makes manipulation extremely difficult.
"Since it is an open public ledger, hacking is minimised and everyone knows what is going on," he said.
He stressed that adoption on blockchain on a large scale in Pakistan can help the country grow at par with advanced economies.
Let's take a small example of introducing blockchain in payments, the State Bank of Pakistan supervises all transactions and it the central bank introduced this technology, it will steer transparency and save cost, he said.
A source in the tech sector of Pakistan, on the condition of anonymity, said that the biggest advantage of blockchain is that it is secure.
Rashid underscored the need to adopt blockchain to drive job creation in Pakistan. According to him, the domain of blockchain is very vast and if an individual can manage to get a good grip on one of its niches, he can easily excel and qualify to start his own blockchain focused business.
"Most of the jobs in this area are purely blockchain development based but they can be branched into various other domains such as blockchain quality assurance, blockchain-centric design, blockchain security engineering and blockchain auditing," he said. "As it is currently in an infancy stage in Pakistan, people who can excel in this area can easily climb the ladder and capture an adequate chunk of the target market."
Echoing his views, Aamir said that there are tons of exciting opportunities for anyone with the true knowledge of blockchain coupled with the willingness and the ability to take action to create value for end-consumers in fields of finance, art, real estate, branding and others.
"My advise to people just starting out is that this is a long journey and if you are in it for the long run, there are massive fruits for your hard work that lie ahead," she said.
Aamir opined that Pakistan could leverage blockchain technology in fulfilling the government's vision of 'Digital Pakistan.'
However, she underscored the need for the public and private sector to understand the fundamentals of blockchain such as ledger, decentralisation, digital ownership and fungibility of tokens from experts in the field.
"Moreover, the Election Commission of Pakistan can use it to improve the voter turnout and transparency and at the same time, it can also ensure voters' anonymity," she said. "The Federal Board of Revenue can use also implement it to increase the overall tax collection."
In Pakistan, she said that SBP could issue its own Govcoins which can significantly reduce the cost of financial transactions.
Speaking about the challenges incurred in this area, Rehman detailed that few smart contract have faced hacks because they were weak and some of the promising features of blockchain have lapsed as well.
Rashid stressed that the prime difficulty is the lack of talent in this field.
Lagging behind
Rashid however held the view that Pakistan was still naive when it comes to the adoption of blockchain technology.
He lamented that the centralised systems of the country were following outdated practices.
"Millions of rupees are being moved through our banks each day yet the consumer has to produce a copy of computerized national identity card (CNIC) when you need to cash a cheque," he said.
He regretted that every now and then, Pakistanis hear news of hackings of databases of banks, companies and even the power utilities and the data is available to the highest bidder on the dark web.
Moreover, he held the view that the processes in place to complete the know your consumer (KYC) formality is extremely mundane and repetitive "hence we as Pakistanis still have a long way to go to adopt a technology like blockchain."
At present, Pakistan cannot be compared with the rest of the world in terms of blockchain, he said.
"Besides blockchain, we are witnessing mass adoption of various emerging technologies all over the world as part of the fourth industrial revolution," he said. "All the use cases are being executed on varying scales."
According to him, countries succeeded in implementing blockchain partly because of the existing IT infrastructure and partly because of the visionary mindset of the people.
He added that his own company was involved in maintaining the security and integrity of various blockchains.
"Immutability and transparency of information comes with a cost therefore we act as a shield, protecting the blockchain ecosystem by providing security audits for the smart contracts that are written to set up, interact with and manage different blockchains," he said.
Need for awareness
Rashid voiced fears that if Pakistan failed to create awareness of emerging technologies such a blockchain, it will create a huge gap in technical expertise between native Pakistanis and overseas individuals.
"We should promote the acquisition of relevant skills in order to grow as a country and rise up in the technical and economic table," he said. This untapped potential needs to be drawn out and reinforced before it is too late."
He lamented that the discipline of blockchain is not widely taught and it can only be adopted by an individual through self-learning. "This needs to change," he said.
Awan emphasized that the government has to play a vital role in raising awareness which can also help in improving the official machinery of the country.
Aamir stressed that the question whether we should teach our children about blockchain was the same question that was asked two to three decades ago that whether we should teach our children about computers.
"Awareness initiatives around blockchain will always be appreciated but I am more confident in our youth's self-learning ability," she said. "Every information is at the tip of our fingers now and we have experienced an information revolution. Information is no longer the differentiator."
She cherished that one of the great things emerging from the continuous surge and plunge in prices of cryptocurrencies is that they have attracted the attention of masses.
Aamir hoped that the public will move beyond their obsession to earn a quick buck from the upsurge in price of cryptocurrencies and realise how this technology can revolutionise many industries.
"I project that people will soon come up with new applications using this technology to innovate the existing ways," she said.
Bright future
Aamir projected blockchain's importance to rise in future and cited that it had the potential to trigger a change in the whole world similar to how social media and the internet revolutionised transformed lives and became and integral part of people's lives.
With time, new uses of this technology will emerge just like the internet went from search engines and social media applications to playing a role in every part of life today.
"You can order a ride, your food, and even essentials. That is the present power of internet but this could not have been perceived in its early days," she said. "As the cloud and clutter around cryptocurrency is beginning to vanish, innovators are coming up with new ways to use this technology, and they will continue to do so in this decade."
She termed it highly likely that Instagrams and Snapchats of blockchain will be started in this decade.
The next few decades will be all about blockchain, augmented reality, virtual reality, artificial intelligence, machine learning and the internet of things but the question is what will its final form be.
Rashid projected a positive future as well and added, "if we are lacking somewhere, we are trying our best to catch up elsewhere. This gives us hope and the will to empower the people around us to expand their horizons and skill sets."
He recalled witnessing the boom in the e-commerce industry, automation being implemented in systems, internet of things and artificial intelligence.
"I was surprised to see a facial recognition system being used to mark the attendance of labours in a textile factory in SITE area, Karachi," he said. "Students in universities are working on such interesting and ground-breaking final year projects regardless of the mediocre curriculums being offered.
He said that the spark has lit up for Pakistan and it is the country's duty to make sure it burns brighter than ever.