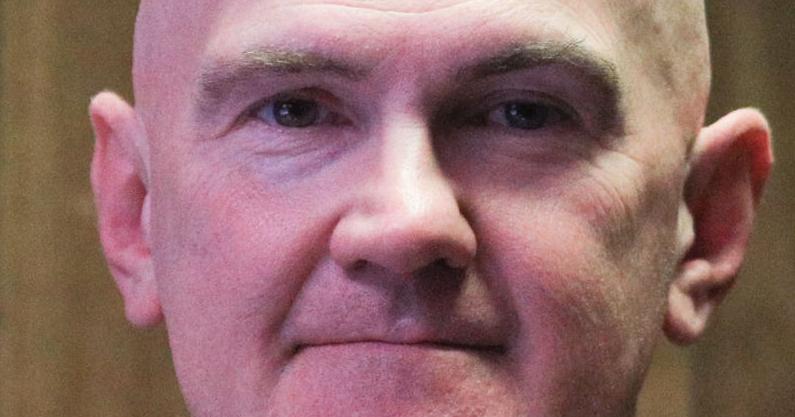 The United States' future rests on a system of checks and balances that includes a strong administration that's kept in check by an august and wise legislative branch, with an impartial judiciary serving as referee.
Some would argue that we're trending toward none of that, if we aren't there already.
Ever seen some of those photos of trucks and jeeps bogged down in the European mud during World War II?
That's where our system of government is right now: Mired in an almost even split.
It's pretty safe to say that as long as the people of America are divided 50-50, 52-48 or even 54-46 on most issues, in either political direction, not much is going to get done.
This, in turn, leads some Americans to believe their vote doesn't count.
Participation always has been the key to a strong American government.
Political leaders don't feel compelled to listen to constituents if they don't vote. And in an age where lobbyists and big-money interests are working harder than ever to sway politicians, that's bad news for our country.
Leaders in West Virginia and elsewhere have to try really hard to relate to the common men and women of America.
Take Gov. Jim Justice's recent bout with COVID.
He rightly has doctors available 24/7. And he also rightly was given monoclonal antibody treatments within hours of needing them. The governor of a state is an important person.
Members of the U.S. Congress, the president, state lawmakers and other high-profile leaders and personalities would have the same access to instant, effective treatment.
For many Americans, though, their family doctor isn't reachable on evenings and/or weekends. So if someone gets sick on a Friday night, they may well have to decide whether to call an urgent care center or deal with an emergency room.
That doctor or physician's assistant or nurse practitioner might be swamped with patients. Not to mention that they aren't familiar with the background of the patient. Then, there's insurance to think about … and so on.
It all might work out just fine. But it likely won't be a straight line from Point A to Point B in the COVID treatment of everyday Americans.
The amount we rely on electricity and the internet to power our lives is scary to consider.
Think about what would happen if our world somehow lost electricity and the internet for a month.
Almost all of our businesses would come crashing to a halt. Even most of our vehicles couldn't run if their computers were interrupted. Communication would be at a standstill. And more importantly, health care would suffer a devastating blow.
In this event, some of the world's simplest cultures would be the only ones not to feel much, if any, of an impact.
Suffice it to say that every major country should have a plan for dealing with this type of scenario. Of course, as intertwined as the internet and electricity are in our everyday lives, it's hard to think how any plan could keep our society from collapsing with such an extended outage.
The process for ordering free COVID tests from the government, which started earlier this week, was beautifully simple.
Whether the delivery of tests will go so smoothly is to be determined.
Still, it was nice to see something that was that easy.
A headline from earlier this week on The Guardian's website read: Schumer insists Senate will vote on voting rights bill "win lose or draw."
The sub-context of this is that big issues aren't going for a vote unless top senators or U.S. representatives believe they'll pass.
It's probably time for Democrats to use the strategy of routinely holding full votes on big legislation.
Right now, a lot of work in Congress seems to get done in the media instead of inside the U.S. Capitol. That's backwards.
Put lawmakers on record with votes.
That record will last forever. Quotes in an online publication, newspaper or TV interview just don't have the same gravitas over the course of time.
Some of the reporting by national outlets now points toward an eventual future where college athletics turn to collective bargaining. At that point, the student-athletes simply become athletes in an employee-employer arrangement.
It probably is, as some have written, the only way to control potentially outlandish Name, Image & Likeness schemes, along with a transfer portal that's become a real Wild West show.
But it's easy to see the problem: Just about every professional sports league protects its product's parity, at least to a certain extent, through a draft process for new talent.
Conversely, college athletics is built on recruiting, where a school and coaching staff can stockpile an embarrassing wealth of talent.
Not sure how all this would fit together going forward, and I'm pretty sure nobody else is, either. This is definitely a fluid story.